My good friends at
A.C. Moore
were so kind as to offer one of you lovely people a $20 gift card! Aren't y'all excited?? C'mon! It's A.C. Moore! If you love crafting (when you can find the time) like I do then this is for you!
With
Valentine's Day
approaching the princesses and I were on the
lookout
for something to make for their classmates...and A.C. Moore had several options for me...or should I say
TONS
of options. We settled on
Animal Print Pops
and I picked up the needed supplies....
Princess3 waiting oh so patiently for the candy to melt in the microwave. She was so excited.
Filling the molds. I got her a simple one because the details would have been too tough for her.
Now's the
fun
part! Following the directions to get the cool
animal prints
. You've gotta work
quick
because the candy hardens in the tip of the bottle so I was rotating cleaning out the lids in warm water..
Ta-Dah
! Aren't they
adorable
???
Here are some
PRINTABLE COUPONS
to use in the
MEAN TIME.
They
Expire Saturday February 16
so Print Away!
And get to shopping!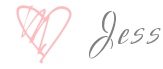 **Disclaimer: I was provided with materials to complete this project as well as provided with the gift card for the giveaway.