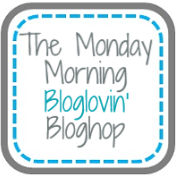 Good Mornin', Y'all!
So I am sure many of you know by now that Google Friend Connect has dissappeared into the oblivion that is the internet. Sucks, I know. Sigh..I finally made it to 100 followers! What-the-H-E-double hockey sticks?? Seriously? Okay...after my little tantrum was over...thankfully no shoes were thrown for this one (KL that's for you;) ) lol...My buddy over at The Importance of Being Reese contacted me about hosting this Monday Morning Bloghop where we are hoping to grow our followers through Bloglovin' (and any other forms of social media which you may choose, because that'd be AWESOME too!) So if you're ready to meet some great bloggers and get back in the ring with me and Reese, then come join the fun. This party will be kicking off every Monday morning starting today. Be sure to tweet it. Facebook it. Share it. Spread the love. The more the merrier. After all, we're all in this together.
As a special t

reat this week

all Monday Morning Bloglovin' Bloghop participants will be have the chance to win a $5.00 Starbucks Gift Card. A name will be picked at random using Random.org. In order to have your name

entered into the drawing,

be sure to add your link to the widget and follow

the bloghop rules.
The Rules??
Please follow the hostess of this lovely gathering, Reese, via Bloglovin'. She will be the first person on the widget labeled accordingly. Leave a comment below and love will be returned :).
Be sure to follow the lovely ladies labeled as co-hosts. (That's me!) You will find them at the top of the list. They're great so you won't be disappointed.
Make sure that you spend a bit of time mingling with the other people. You can't just put your name in the linky and expect people to magically come to you. Get out there and work for it :)
Make sure that your Bloglovin' widget is in a visible place so people don't have to go on a hunt to find it.
Finally, if you could, just spread the word. Grab a button, tweet, or facebook share. It's not a requirement, but the more people who know about this hop, the better for you. If you're interested in co-hosting, shoot Reese an email at tasutton22@gmail.com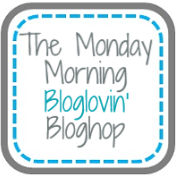 We're looking forward to getting to know you guys! Don't be shy :) Now, grab a nice hot cup of coffee, get comfy, and prepare to go meet some new friends.